All orders placed today will automatically receive our free eBook!  ($20 value)
Order TODAY to receive free eBook!
"Say Goodbye to Back Pain" eBook contains:
- The truth about back pain
- Effective stretches for lower back pain
- Proven techniques for pain relief
- Solutions for long term pain relief
- Five secrets to better posture
And much more!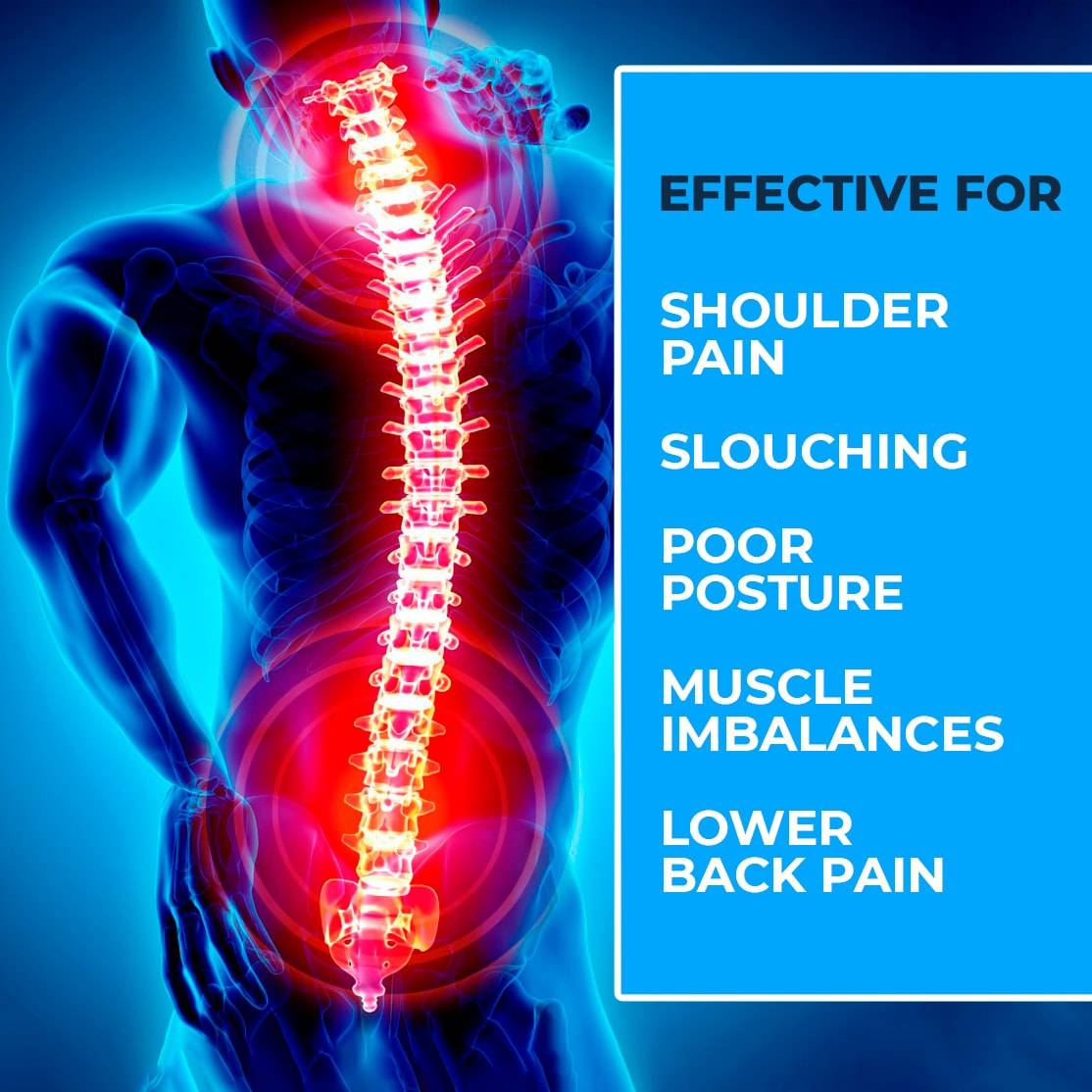 ARE YOU SUFFERING FROM BACK PAIN?
Have you been working long hours sitting at your desk? Spending a lot of time driving? Hunched over doing manual labor? 
Back pain can be caused by a number of different activities. The one thing we know for sure - is that the SpineRight™ Orthopedic Back Healing Device will help heal you. 

HOW WILL THIS DEVICE HELP ME?
By relieving pressure on the spine, it naturally allows the space between the vertebrae to open. This relieves tension, in turn relieving pain, and allows blood flow to circulate between the open spaces. 
The acupressure massage points on the device help increase blood flow and stimulate healing. 
PREVENT LONG-TERM BACK PROBLEMS
If you are already experiencing back pain, you know how painful it can be. It can also be detrimental to your long term health. Back Pain causes and can be caused by poor posture. Poor posture can cause many problems as we get older. You may develop Sciatica, Bulging Disks, Headaches, and Poor Focus. 
It is important that we do not put off correcting our posture and take the necessary steps to heal our bodies. After all - we only get one body, we better take care of it!  
HOW TO USE:
1. Place the base of the device on a flat surface
2. Insert the arch board to desired level. (We recommend starting with lowest arch setting)
3. Slowly lay down (facing up) on stretcher.
4. Raise arms above the head for a deeper stretch. 
5. Relax and breathe deeply for 5-10 minutes. Slowly roll to one side when finished.
As you continue to use the device and become more flexible, you can increase the arch setting and use for longer time periods. 
Your back pain will be noticeably decreased in no time and you will be improving your posture at the same time. 
Most orders delivered in 6-10 days.
Life changer!
This device is a life saver!! My back has been hurting from all this work from home nonsense. I sit hunched over all day. Finally I found something that helps relieve the pain.
Works great
Helps correct my posture and relieves pain almost instantly. Going to get another one for my brother.
And the eBook has some great info too!
The eBook and massage ball are nice bonuses!
Great gift
Got this for my father as he is getting older and experiencing a lot of back pain. He told me he has been using it every day (hopefully he's not just saying that lol) and that his back pain has gone away after just a couple weeks using it!
Good quality product. Arrived in just over a week. Got some good tips from the ebook as well.